A huge hotel complex with an attached boarding house and sports and wellness area has been built in Kaluga on 18,000 sqm. ELCON was responsible for building technology and electrical installations in this large-scale project.
New construction of a hotel complex with boarding house and sports bar.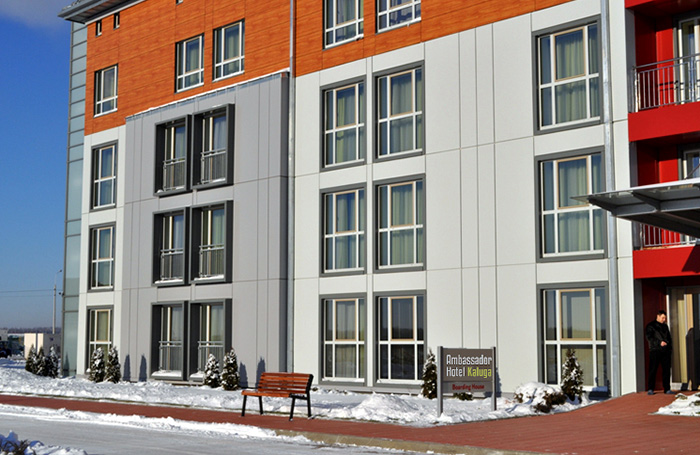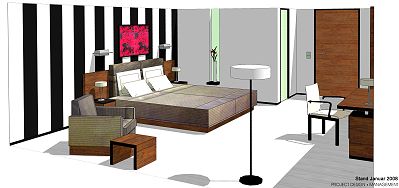 A hotel with a total of 138 rooms in comfort, premium or deluxe standard, as well as with 2 suites, will be built on a 9,000 sqm plot. The rooms are spread over 4 floors mt with a total area of over 5,600 sqm.
The double rooms have in the comfort class 18 sqm, in the premium class 22 sqm and in the deluxe class 25 sqm. Also, the handicapped just-equipped double rooms have 25 sqm. The suites offer spacious 55 sqm.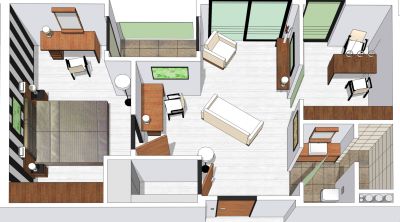 The associated boarding house is built on an area of 7,500 sqm. Here are 51 two- and three-room apartments with 38 sqm respectively 50 sqm and 23 studios with about 25 sqm. On the ground floor there will be common areas, such as club rooms and shops, as well as 67 outdoor parking spaces. The sports bar on the opposite includes a 1,500 sqm bar, club and spa area with a terrace, playground and sauna garden.